Papaya and Strawberry Shake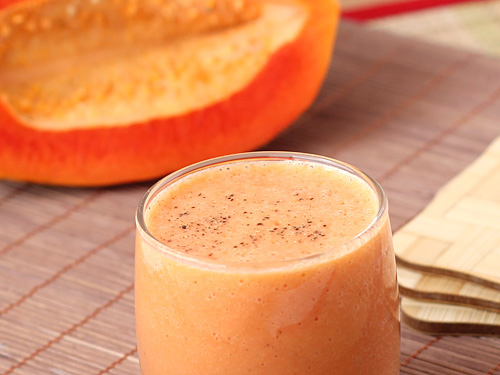 If you need to lower your cholesterol this is the perfect milkshake for you. It is full in Vitamin C, fiber and antioxidants. It will also help you lose weight and boost your immune system.
Directions
1. Add all ingredients in the mixer and blend.
Cooks' note: Without cooking.