The Vitamin Juice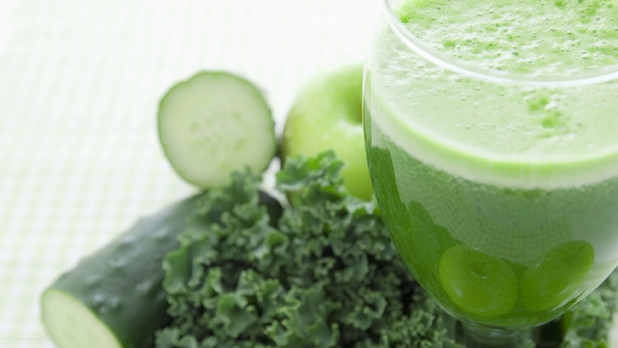 Skipped breakfast? No problem, just blend these ingredients together and you will get plenty of vitamins to start your day. As we know kale contains Vitamins A, C and K, Calcium, fiber and antioxidants. One cup of kale has 3g of protein.
Directions
1. Blend all ingredients until smooth. Serve cold.
Cooks' note: Without cooking.